competition schedule
| Time | Activity |
| --- | --- |
| 09:00 | Race bib distribution and map distribution |
| 11:00 | Start for 6h rogaining |
| 12:00 | Start for 4h rogaining |
| 13:00 | Start for 2h rogaining, Rogaining walk and Rogaining run |
| 15:00 | Cut-off time for 2h rogaining |
| 15:30 | Awarding ceremony for 2h rogaining and Rogaining run |
| 16:00 | Cut-off time for 4h rogaining |
| 16:30 | Awarding ceremony for 4h rogaining |
| 17:00 | Cut-off time for 6h rogaining and Rogaining run |
| 17:30 | Awarding ceremony for 6h rogaining and lottery |
start pack DISTRIBUTION PROCEDURE
One team member must go to the Registration desk to recieve participant race start pack. Team member must tell the name of the team and sign the start protocol for receiving start pack. Race maps will be distributed together with team start pack. The team start pack will include the race numbers, pins, SI cards (idents), wristbands for attaching the SI card around the hand, as well as various special offers from supporters. For teams that rent compasses, they will be issued together with envelopes.
competition centre
Competition center is located near the parking area of the office building campus "Business Garden Rīga" (address: Vērdiņu iela, Mārupes novads).
The competition will be provided with toilets, storage rooms, dressrooms, registration, map distribution, medical assistance, awarding. Participants will be able to purchase ISOSTAR energy drinks, gels and bars, as well as other things in the race supporters tents. All finishers will receive medals and finish packages.
Driving directions to the event centre: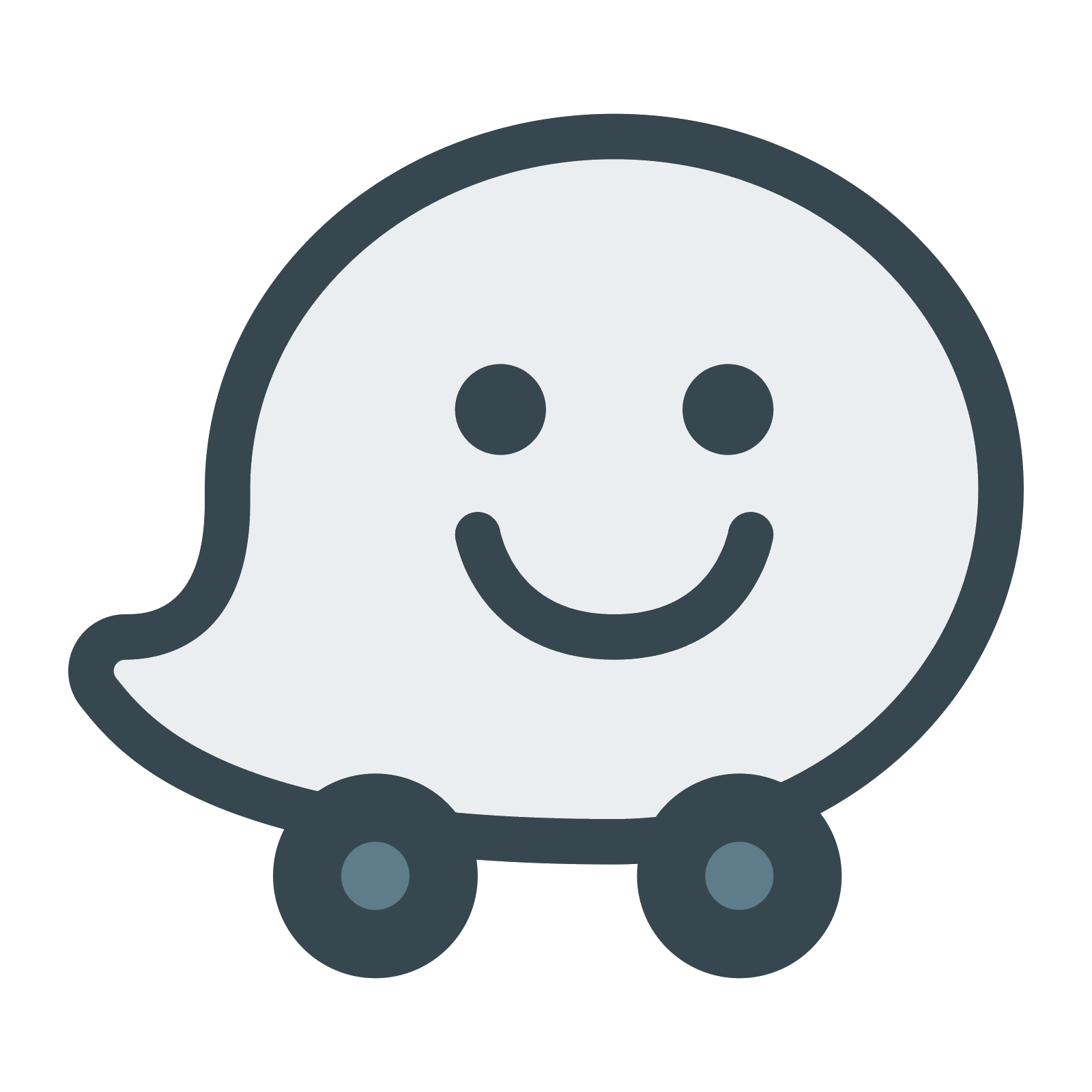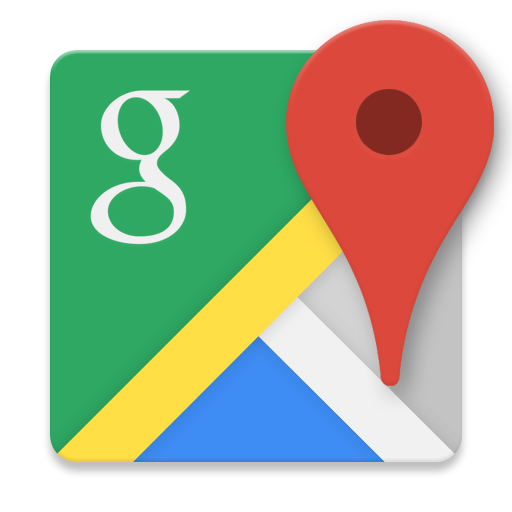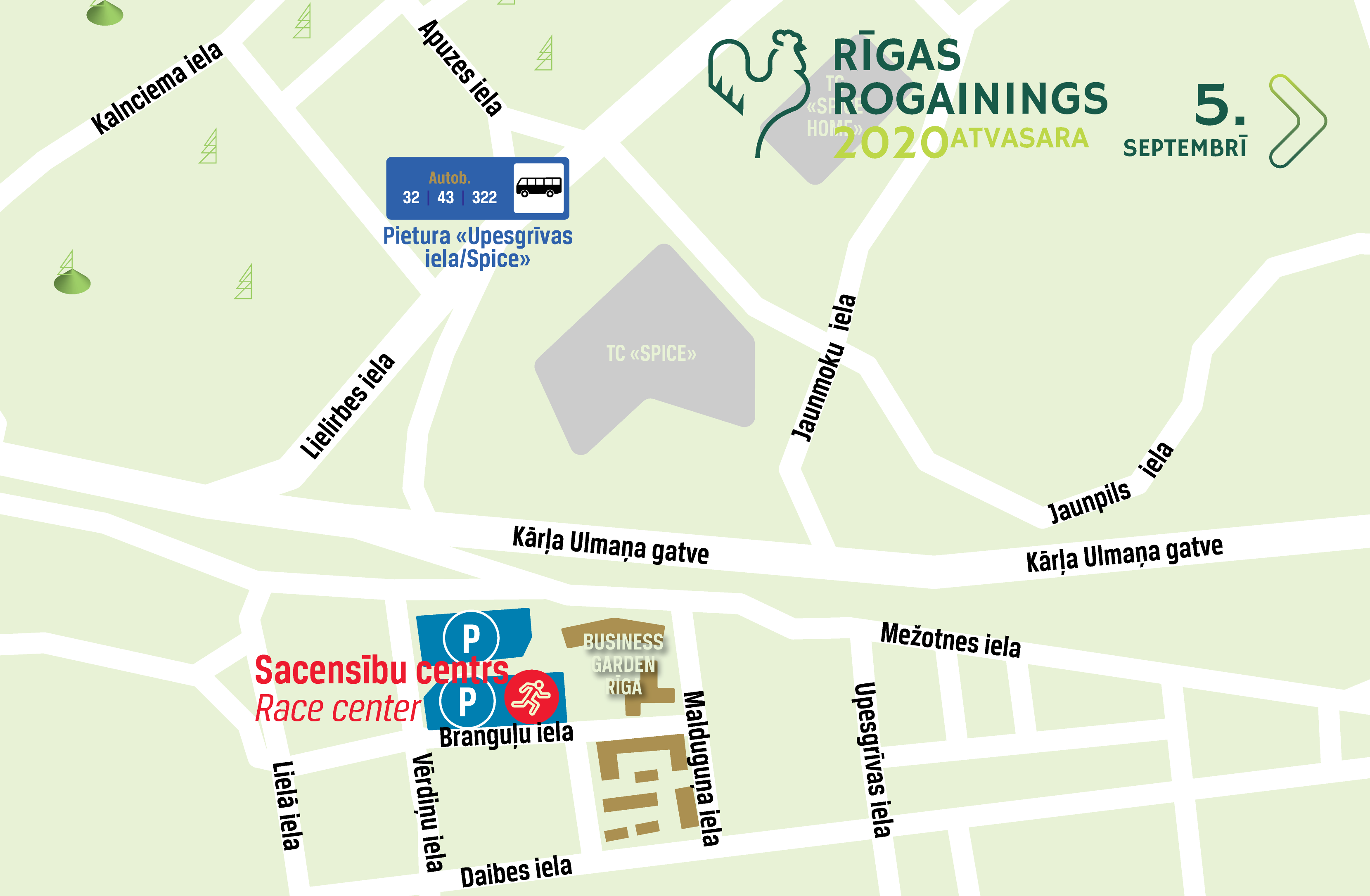 TERRITORY
This spring rogaining event (now postponed to the Indian summer) is part of the rogaining series "Urban legends". It will start and finish at the office building campus "Business Garden Rīga" and show you previously not explorer territories in the history of orienteering in Riga city between calm low raise suburbs on the banks of Mārupīte creek, airplanes landing and taking off at Riga airport and wetlands and lakes in the south.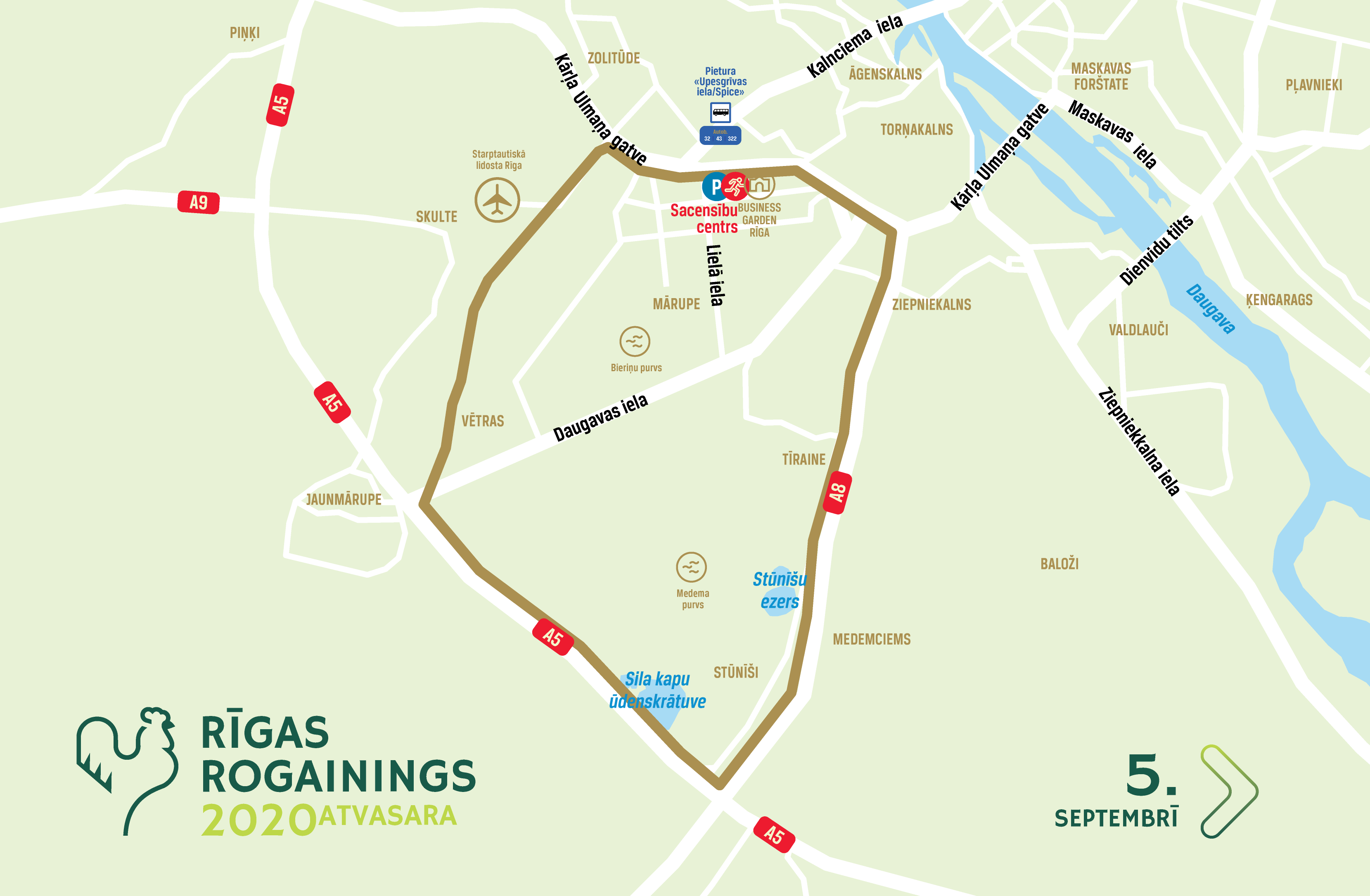 Choose your distance
Rogaining walk (2h ~5km) is meant for the children who is 12 years old or younger. The format of Rogaining walk is designed to be in teams, which are accompanied by Instructor - a person provided by organizers. If a child is 7 years old or younger, it is mandatory for a parent or guardian to be present and accompany the child.
2h rogaining, 4h rogaining, 6h rogaining competes teams which are formed from 2 to 4 people, where at least one person is at least 18 years old on the day of the race. In case participants are under 18 years old, they must submit a written permission written by their parents or guardians.
Rogaining run is ~ 14-16km long distance – an orienteering route that is not marked and is made for individual participants, who run or walk the distance, while punching all necessary check-points on the way. Checkpoints are indicated on rogaining map that the participants receive on the race day.
Sprint - any team during its race can incorporate and visit 4-6 blue checkpoints on the map in any order in the shortest time possible to win a special title "Pixie of the Creek" in 3 groups (men, women and mixed teams).
NEEDED EQUIPMENT
We recommend you to choose warm, sporty clothes, gloves and comfortable shoes where you can walk around the city and the forest. For each team, the required equipment is a charged mobile phone (organiser's telephone numbers that can be found on the race map). Recommended equipment in the distance for all teams are waterproof marker for writing, that can be used for planning a distance to indicate a team route, a compass with degree graduation, a ruler, a clock, energy food and a drink.
LIVE GPS TRACKING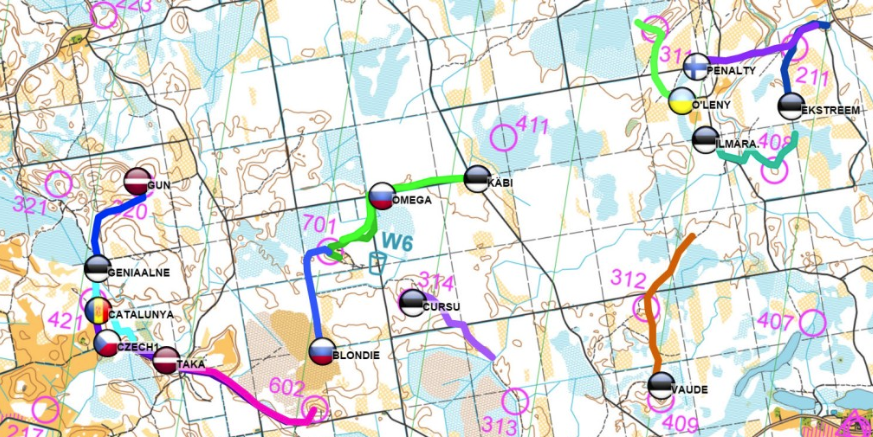 Live GPS is a great tool where you can in Live follow your team, how they choose their route. After the race you can compare and replay routes and strategies your interested teams have completed.
Riga spring (indian summer) rogaine 2020 Live GPS - http://sportrec.eu/ui/#1f28m1e
Riga summer rogaine 2020 Live GPS - http://sportrec.eu/ui/#1f28m4s
Riga summer rogaine 2020 Live GPS - http://sportrec.eu/ui/#1f28lfs
Riga autumn rogaine 2020 Live GPS - http://sportrec.eu/ui/#1ecoarr
To get your Live GPS, you can register it in registration form or write to rogainings@xrace.lv. Price 5 EUR per team.
MAP
Participants will receive map in the morning of the event day at the registration tent. Maps are waterproof, however each participant is responsible to take care of it during the race (cuts, folds and other damages may affect its waterproofness). Map scale is 1:20 000 or 1cm = 200m in reality.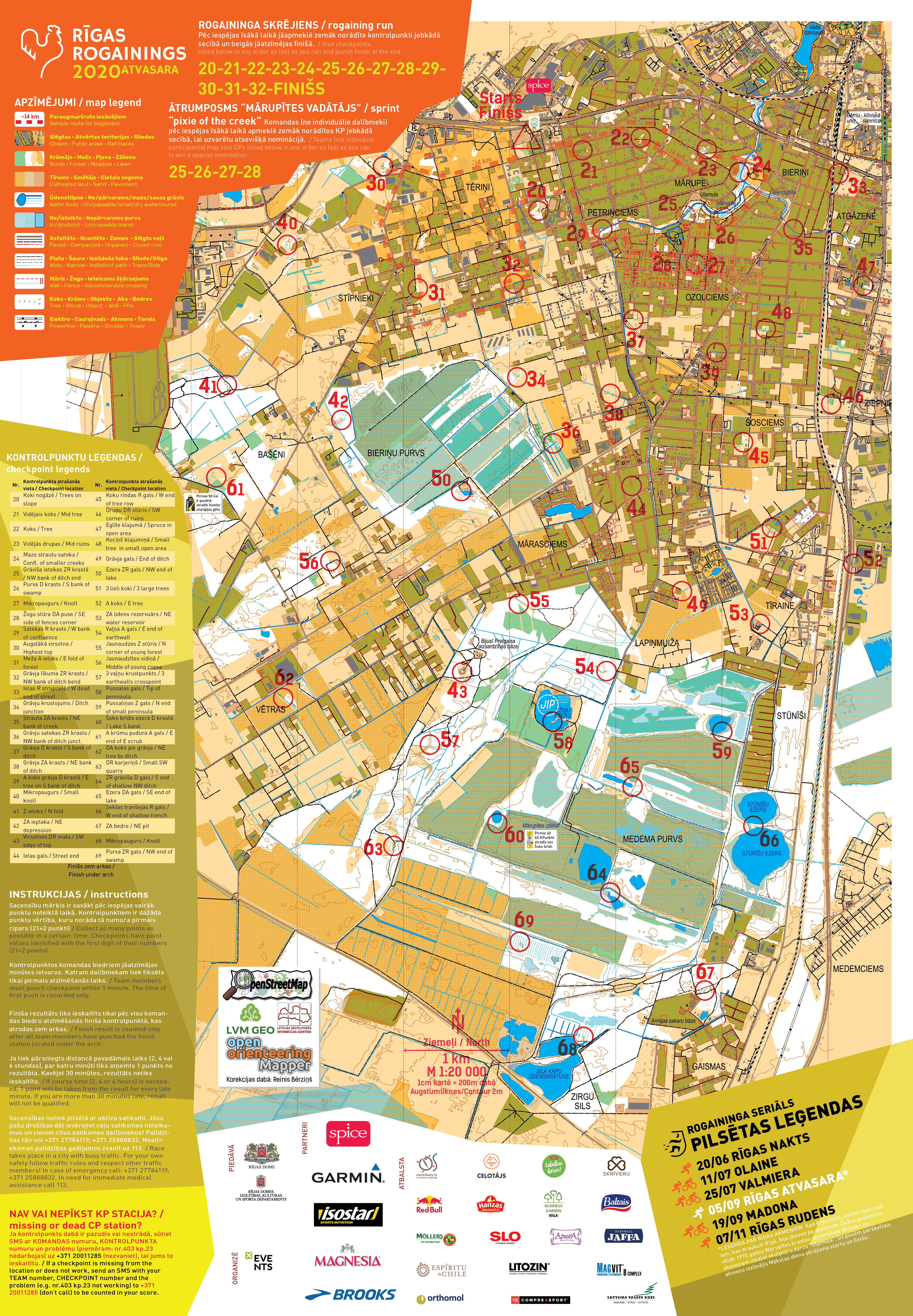 Nr.
Kontrolpunkta atrašanās vieta / Checkpoint location
Nr.
Kontrolpunkta atrašanās vieta / Checkpoint location
20
Koki nogāzē / Trees on slope
45
Koku rindas R gals / W end of tree row
21
Vidējais koks / Mid tree
46
Drupu DR stūris / SW corner of ruins
22
Koks / Tree
47
Eglīte klajumā / Spruce in open area
23
Vidējās drupas / Mid ruins
48
Kociņš klajumiņā / Small tree in small open area
24
Mazo strautu sateka / Confl. of smaller creeks
49
Grāvja gals / End of ditch
25
Grāvīša ietekas ZR krastā / NW bank of ditch end
50
Ezera ZR gals / NW end of lake
26
Purva D krasts / S bank of swamp
51
3 lieli koki / 3 large trees
27
Mikropaugurs / Knoll
52
A koks / E tree
28
Žogu stūra DA puse / SE side of fences corner
53
ZA ūdens rezervuārs / NE water reservoir
29
Satekas R krasts / W bank of confluence
54
Vaļņa A gals / E end of earthwall
30
Augstākā virsotne / Highest top
55
Jaunaudzes Z stūris / N corner of young forest
31
Meža A ieloks / E fold of forest
56
Jaunaudzītes vidiņā / Middle of young copse
32
Grāvja līkuma ZR krasts / NW bank of ditch bend
57
3 vaļņu krustpunkts / 3 earthwalls crosspoint
33
Ielas R strupceļš / W dead end of street
58
Pussalas gals / Tip of peninsula
34
Grāvju krustojums / Ditch junction
59
Pussaliņas Z gals / N end of small peninsula
35
Strauta ZA krasts / NE bank of creek
60
Šoko brīdis ezera D krastā / Lake S bank
36
Grāvju satekas ZR krasts / NW bank of ditch junct.
61
A krūmu pudura A gals / E end of E scrub
37
Grāvja D krasts / S bank of ditch
62
DA koks pie grāvja / NE tree by ditch
38
Grāvja ZA krasts / NE bank of ditch
63
DR karjeriņš / Small SW quarry
39
A koks grāvja D krastā / E tree on S bank of ditch
64
ZR grāvīša D gals / S end of shallow NW ditch
40
Mikropaugurs / Small knoll
65
Ezera DA gals / SE end of lake
41
Z ieloks / N fold
66
Seklas tranšejas R gals / W end of shallow trench
42
ZA ieplaka / NE depression
67
ZA bedre / NE pit
43
Virsotnes DR mala / SW edge of top
68
Mikropaugurs / Knoll
44
Ielas gals / Street end
69
Purva ZR gals / NW end of swamp
Finišs zem arkas / Finish under arch